Dall-E Mini, the AI-powered text-to-image generator has taken over the internet. With its ability to render nearly anything your meme-loving heart desires, anyone can make their dreams come true.
DALL-E 2, a portmanteau of Salvador Dali, the surrealist and Wall-E, the Pixar robot, was created by OpenAI and is not widely available; it creates far cleaner imagery and was recently used to launch Cosmpolitan's first AI-generated cover. The art world has been one of the first industries to truly embrace AI.
The open-sourced miniature version is what's responsible for the memes. Programmer Boris Dayma wants to make AI more accessible; he built the Dall-E Mini program as part of a competition held by Google and an AI community called Hugging Face.
And with great technology, comes great memes. Typing a short phrase into Dall-E Mini will manifest 9 different amalgamations, theoretically shaping into reality the strange images you've conjured. Its popularity leads to too much traffic, often resulting in an error that can be fixed by refreshing the page or trying again later.
If you want to be a part of the creation of AI-powered engines, it all starts with code. CodeAcademy explains that Dall-E Mini is a seq2seq model, "typically used in natural language processing (NLP) for things like translation and conversational modeling." CodeAcademy's Text Generation course will teach you how to utilize seq2seq, but they also offer opportunities to learn 14+ coding languages at your own pace.
You can choose the Machine Learning Specialist career path if you want to become a Data Scientist who develops these types of programs, but you can also choose courses by language, subject (what is cybersecurity?) or even skill - build a website with HTML, CSS, and more.
CodeAcademy offers many classes for free as well as a free trial; it's an invaluable resource for giving people of all experience levels the fundamentals they need to build the world they want to see.
As for Dall-E Mini, while some have opted to create beauty, most have opted for memes. Here are some of the internet's favorites:
There's no looking back now, not once you've seen Pugachu; artificial intelligence is here to stay.
Can one small YouTube channel heal the world? Probably not, but at least Climate Town is trying.
Rollie Williams is a lot of things: "dracula apologist," "guy who couldn't find a men's jumpsuit that fit him," "surprisingly big on billiards YouTube," and "happy just to be nominated."
But what he is, most of all, is a graduate student at Columbia University, studying Climate Science. And he's recently started putting his studies to good use, sharing his knowledge of the causes, consequences, and solutions to environmental degradation in an entertaining and informative series of videos on his YouTube channel, Climate Town.
Though he hasn't been working on Climate Town for long — the first of video went up in August of 2020 — his infrequent, high-effort videos, filmed around New York City on a shoestring budget supported by Patreon donations, have already started attracting some big views. Since Williams averages about one video a month, you can watch the entire repertoire in a little over an hour, but you'll come away from that hour with some insights that are likely to stick with you.
2 Minutes Of Fact-Checkable Climate Change Facts For Skeptics | Climate Town www.youtube.com
Because while jokes about Al Gore ("America's lamest cool guy") and shots of Williams in his underwear — fishing a laptop out of a pond — make Climate Town a lot more palatable and funny, the series is built on a foundation of solid research into the sordid history of environmental research and policy. And if you think you already know the dirty details of climate change, prepare discover entire new layers of filth.

Williams, with the help of "a ragtag team of climate communicators, creatives and comedians," goes deep into the receipts in these videos. He reveals how car companies, politicians, pundits, and oil companies have shaped America to serve their interests — with no regard for the irreversible damage they were doing to the Earth.
And that doesn't just include stuff like lobbying against climate legislation and spreading lies about how wind energy and the Green New Deal somehow caused the catastrophic power outages in Texas. Climate Town also picks apart some of the favorite band-aids a lot of us like to place our hopes in when staring into the gaping wound of humanity's impact on the planet.
Carbon Offsets! Can't we just buy our way out of climate change? www.youtube.com
It turns out that around 85% of carbon offsets don't do anything at all, the majority of your "carbon footprint" has nothing to do with what your individual activity, and most plastic recycling is (mostly) a lie. As nice as all of these concepts are, the reality is that they were all thought up as marketing gimmicks to shift the blame off of major corporations who might otherwise have been held responsible for the destruction of the earth.
It turns out that people don't love it when massively profitable companies ravage the planet, but what are they supposed to do? Be less profitable?
No, it's historically been much cheaper to convince people that individual action like recycling can solve the problem (even though that little recycling symbol doesn't belong on most plastics), or that the corporations involved are already doing enough to fix it (they're not).
So it's all hopeless, right? GM set out to create an America that was built around gas-powered cars, and they succeeded. And Exxon worked to infiltrate the first Bush administration, then undermined our shot at global climate cooperation.
The Time America Almost Stopped Climate Change | Climate Town www.youtube.com
They won; humanity lost; planet over, right? Well, as unpleasant as it is to hear about how close we've come in the past to avoiding our current problems, it's probably not quite that bad yet, and Climate Town videos always end with a note of optimism — with suggestions for how viewers can push for the kind of radical climate policy we're going to need if we want to save the world.

It remains to be seen if humanity has what it takes to clean up after ourselves, but looking at how we got here and how we can move forward is a necessary part of the massive, all-important struggle ahead of us. In a sane world, this kind of accounting would occupy most of our news and political media, as we prepare to face the defining crisis of our era.
But while the world might not be sane just yet, Climate Town is, and it makes the whole mess a little bit easier to digest.
Keep reading...
Show less
How to save the earth while in quarantine.
Are you angry about the current state of the world and how COVID-19 is being handled by elected officials? Just wait until you hear about how they're handling the Earth.

This month, the Environmental Protection Agency basically late night FaceTimed all of the major corporations and oil companies in the United States and said, "Hey guys, I know this whole quarantine thing is rea–lly harshing your unlimited profit vibe, so here's a free pass to just like, pollute as much as you want–as a treat." Because the country is so wrapped up in navigating this corona chaos, the Trump administration has begun quietly undoing decades of protections against wide range environmental degradation without consequences. This is SUPER bad news, because not only does pollution worsen public health substantially, it also accelerates climate change, which is the chronic illness underlying coronavirus's acute symptoms.
Climate change is complicated. It's tied into pretty much every system of oppression you can imagine, and its sneaky nature proves hard to communicate because it affects communities in ways that aren't usually overt. There is no global warming mascot, no fire breathing antagonist that clomps up and down your neighborhood screaming, "THE END IS NIGH!" Rather, it shows up disguised as increased respiratory and water-born illnesses, reduced crop yield, and displaced refugees crossing borders— things that belong to other departments in the state house who are much more worried about the here and now than the then and there. Sometimes climate change declares itself like a rude dinner guest: barraging the world with floods, hurricanes, and fires. But as both the US president and the Prime Minister of Australia have attested, that's, like, totally unrelated—except it couldn't be more related.
So, how do we fight this beast with 1,000 heads? Where do we even start? And how the f*ck are we supposed to get anything done when there's a motherf**king GLOBAL PANDEMIC actively ruining all of our lives?
Here is some good news. One: We're all stuck at home, which gives us a lot of time to mess around on TikTok, but it also gives us a lot of time to learn something new. Two: it's Earth Month, which means that every environmental organization is running at 100mph trying to pump out as much radicalized educational content as possible. This is a very specific intersection in history in which you now have both the time and resources to go from a generally freaked out layperson to a radicalized and prepared activist. Knowledge is power, and if you know where to look, the Internet is just teeming with knowledge.
So, as you heat up that fourth box of Mac & Cheese, here are some ways you can learn to dismantle oppressive structures and tear down the establishment without even brushing your teeth.
READ
Congratulations! You opened a book today after staring at it for 2 weeks. Bonus points if it's written by a person with the first name Naomi.
1. This Changes Everything - Naomi Klein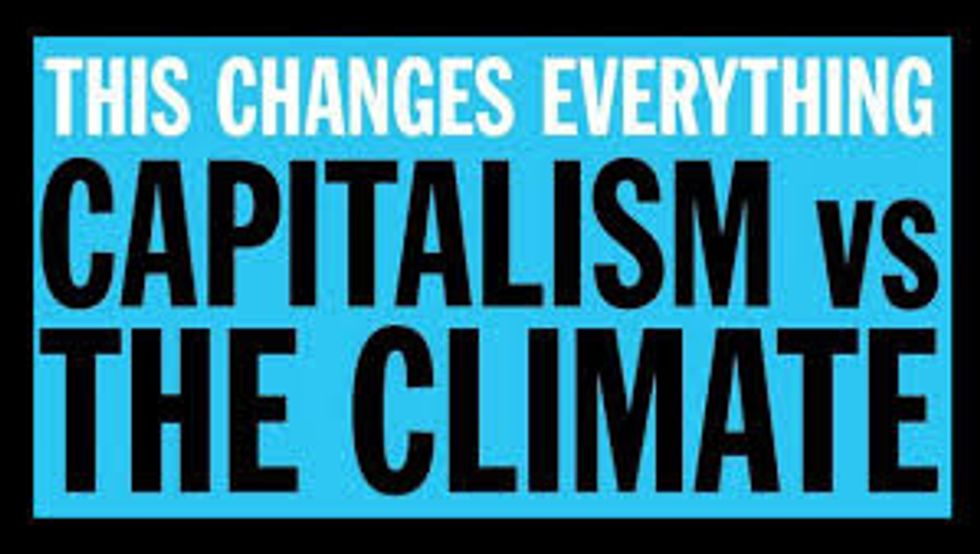 Naomi Klein has been researching the environment since way before it was "cool" and "sexy" to care about the Earth. This book examines the way that major corporations just literally vomit carbon dioxide into the atmosphere without nearly enough measurement or regulation.

2. Merchants of Doubt - Naomi Oreskes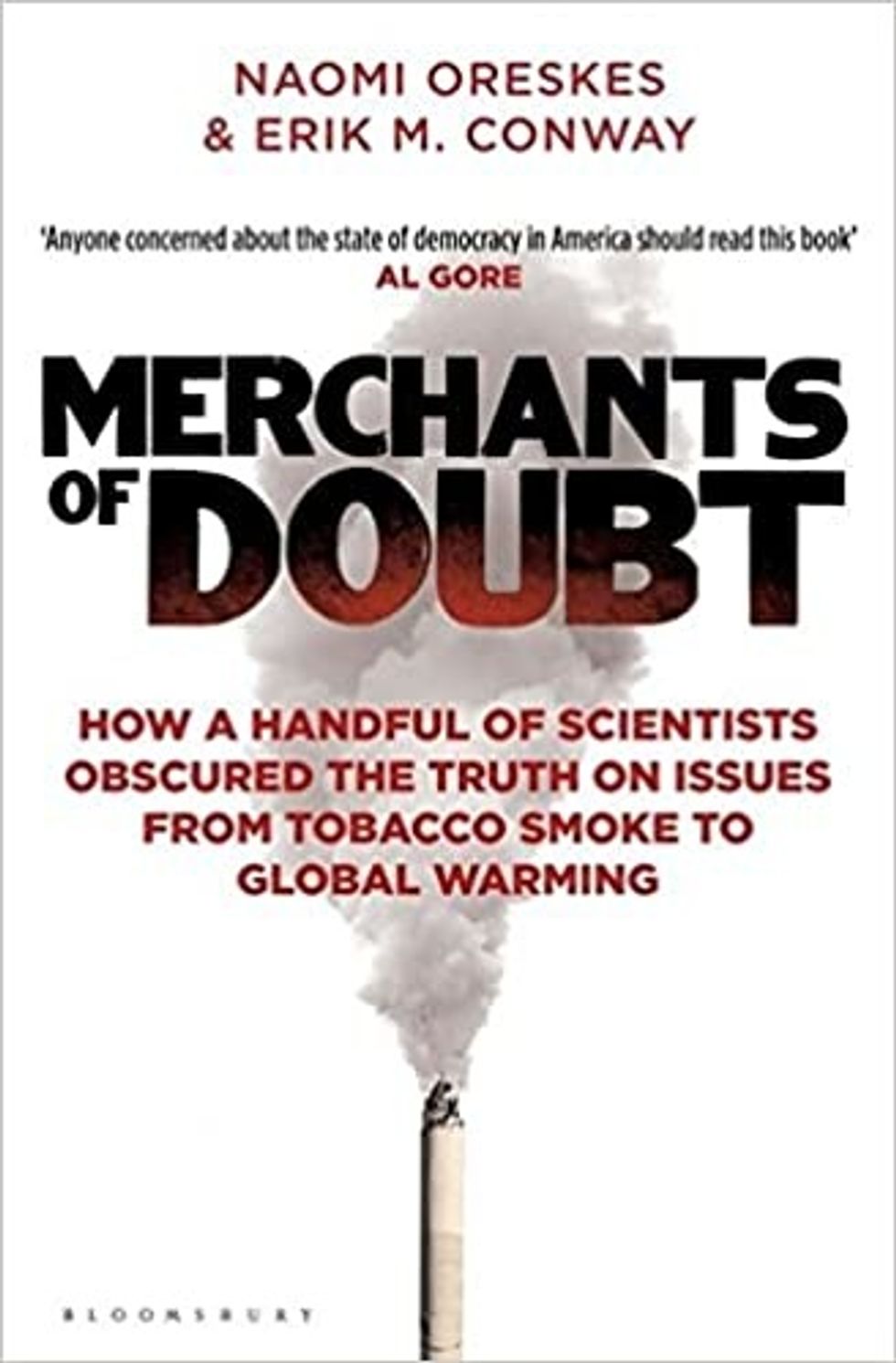 This book shows how the same guys that affected public opinion on cigarettes and health way back when are the same guys who are spewing misinformation about the climate crisis. This book will show you that climate change needs a public relations specialist just as much as any of the Kardashians.

3. On Fire: The Burning Case for a Green New Deal - Naomi Klein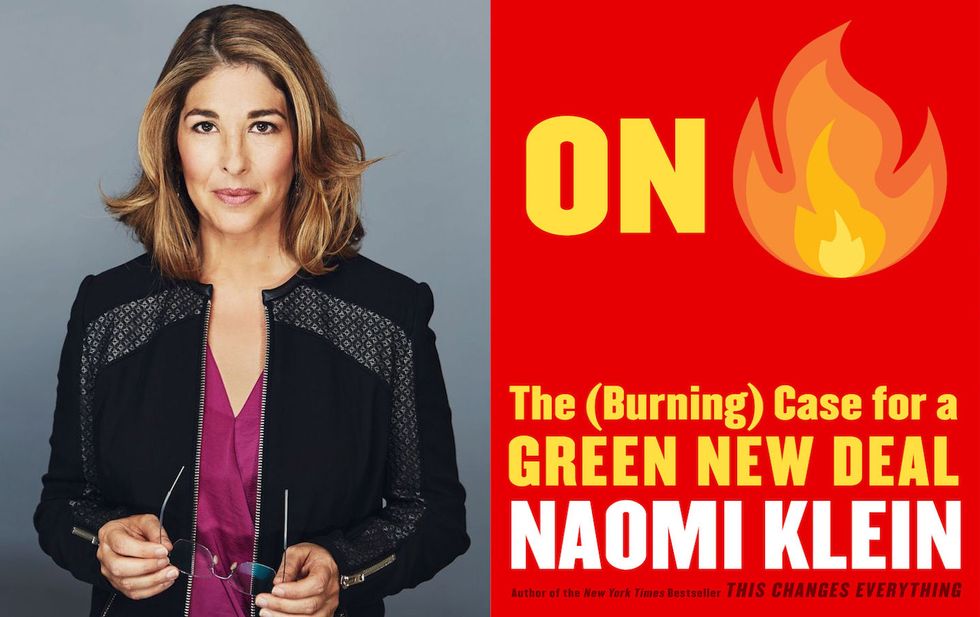 As our world starts to look like the meme of that dog saying, "This is fine," Naomi Klein delineates how the Green New Deal has the opportunity not only to save our planet, but the livelihoods of the people that inhabit it.

WATCH
If you're going to be laying in bed in a half-dissociative state, you may as well be learning something. Here are some documentaries that simultaneously ruined my life and radicalized me to make change.
1. An Inconvenient Sequel: Truth to Power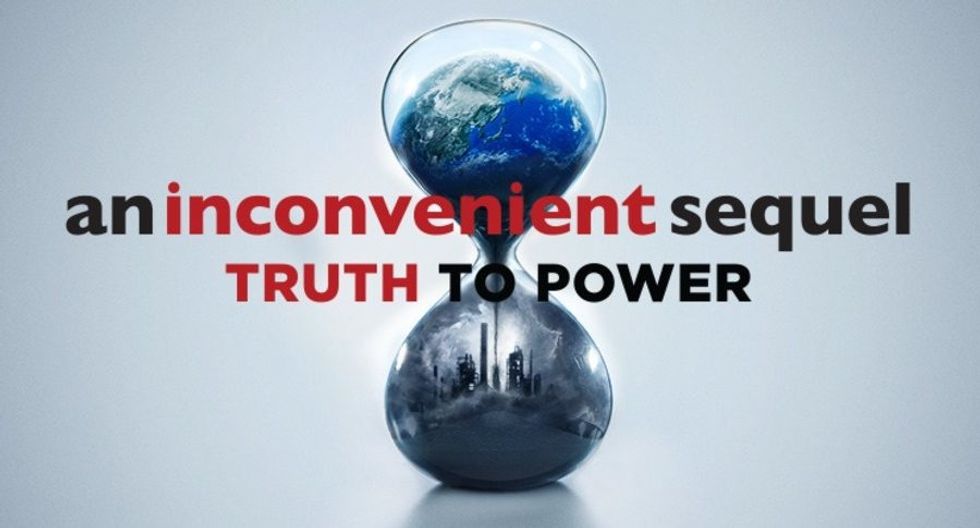 Ya boi, Al Gore, is BACK to remind us that change is possible and that it starts with us.
2. Chasing Coral
Chasing Coral | Official Trailer [HD] | Netflix www.youtube.com
I watched this movie while I was working at an aquarium and cried my way through the rest of my internship. This movie features childhood dreams, party boats, and a school bus-turned-education-mobile.

3. Before the Flood
Before the Flood Official Trailer #1 (2016) Leonardo DiCaprio Documentary Movie HD www.youtube.com
This is the movie that made me give up red meat and frat boys. Mostly red meat. Thanks Leo.

4. A Message From the Future
A Message From the Future With Alexandria Ocasio-Cortez www.youtube.com
This is a short video that explains what the future looks like with a Green New Deal. It may be due to the beautiful stop-motion painting that makes up the film, but if you ask me, the future looks BANGIN'.

5. Erin Brockovich
Erin Brockovich - Trailer www.youtube.com
THIS IS THE PINNACLE OF ECOFEMINIST CINEMA. JULIA ROBERTS IS A JUSTICE-SEEKING, LEOPARD PRINT-WEARING QUEEN.

JOIN
Joining a climate org helps makes the fight for the planet feel WAY less lonely and WAY more possible. Here's a list of climate orgs with local chapters across the U.S./World.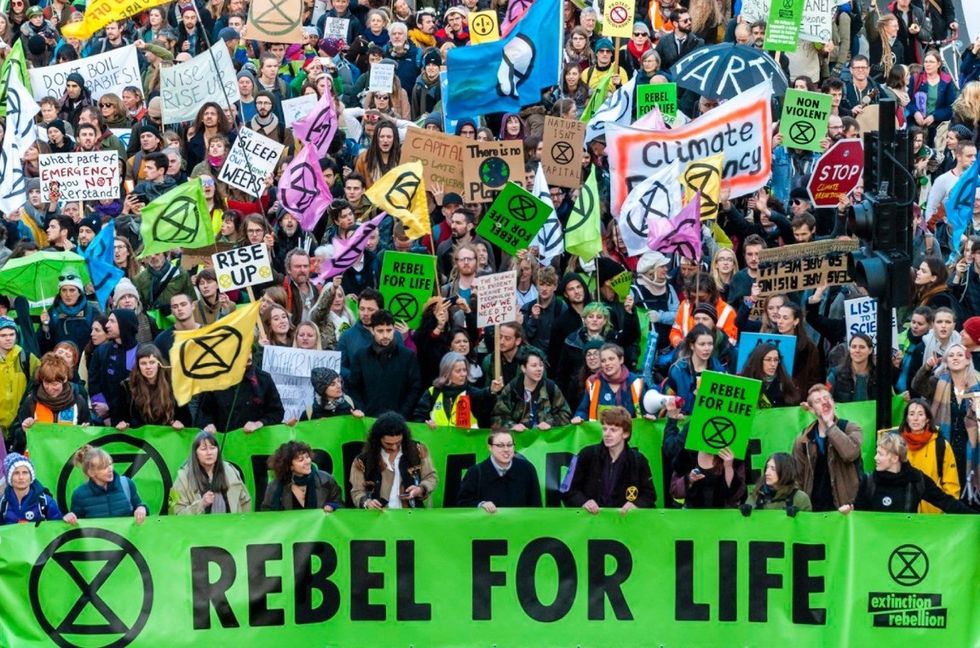 "Extinction Rebellion is an international movement that uses non-violent civil disobedience in an attempt to halt mass extinction and minimise the risk of social collapse."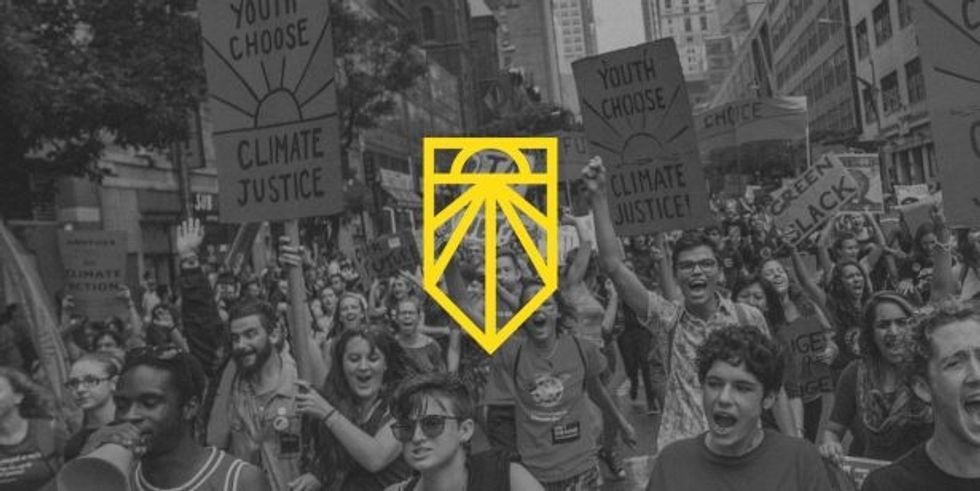 "WE ARE SUNRISE. We're building an army of young people to stop climate change and create millions of good jobs in the process."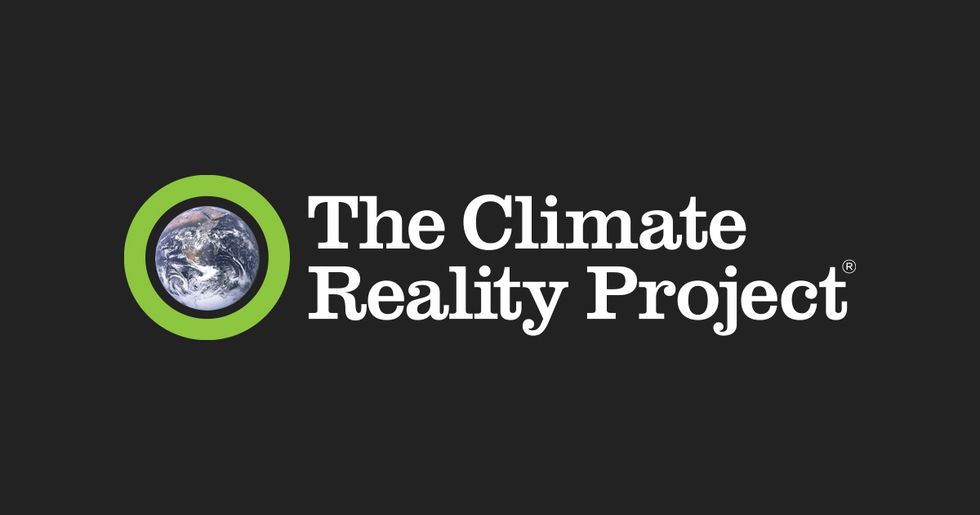 "Today, as Climate Reality, we're a diverse group of passionate individuals who've come together to solve the greatest challenge of our time. We are activists, cultural leaders, organizers, scientists, and storytellers committed to building a sustainable future together."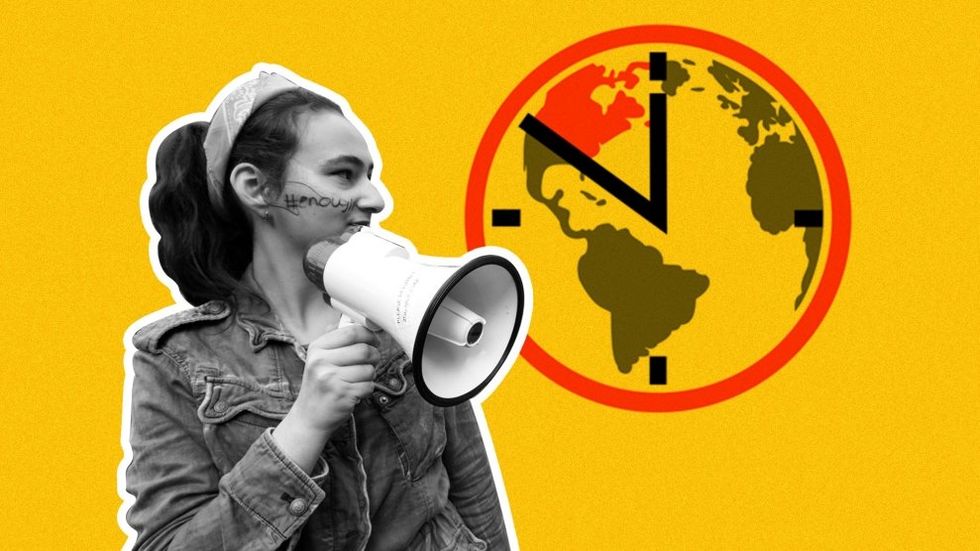 "Zero Hour is a youth-led movement creating entry points, training, and resources for new young activists and organizers (and adults who support our vision) wanting to take concrete action around climate change."


"CCL empowers everyday people to work together on climate change solutions. Our supporters are organized in more than 400 local chapters across the United States. Together we're building support in Congress for a national bipartisan solution to climate change."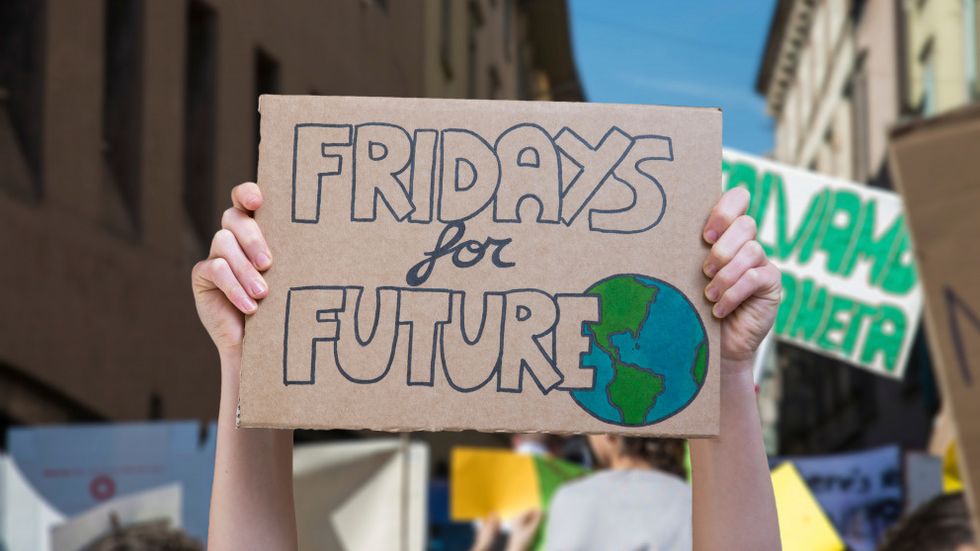 "#FridaysForFuture is a movement that began in August 2018, after 15 years old Greta Thunberg sat in front of the Swedish parliament every schoolday for three weeks, to protest against the lack of action on the climate crisis."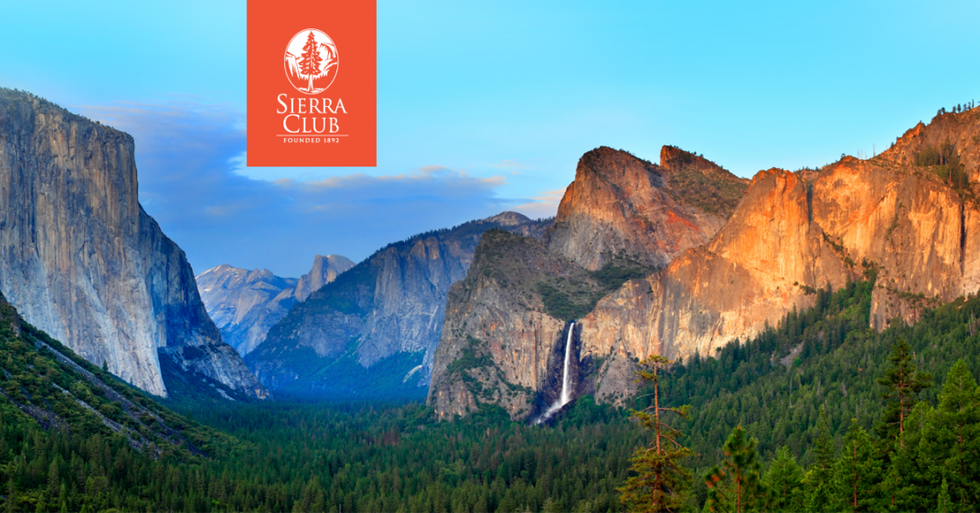 "The Sierra Club is the most enduring and influential grassroots environmental organization in the United States. We amplify the power of our 3.8 million members and supporters to defend everyone's right to a healthy world."



GET #LEARNT
Sure, you could attend a zoom training on how to increase email capture. Or, you could attend a zoom training on how to DESTROY CAPITALISM. Your choice.

From their website: "Through this campaign, Zero Hour will educate communities around the country and abroad about the systems of oppression that Zero Hour names as root causes of climate change in our platform, including Capitalism, Racism, Sexism, Colonialism, and how these systems intersect with the climate movement to form climate justice."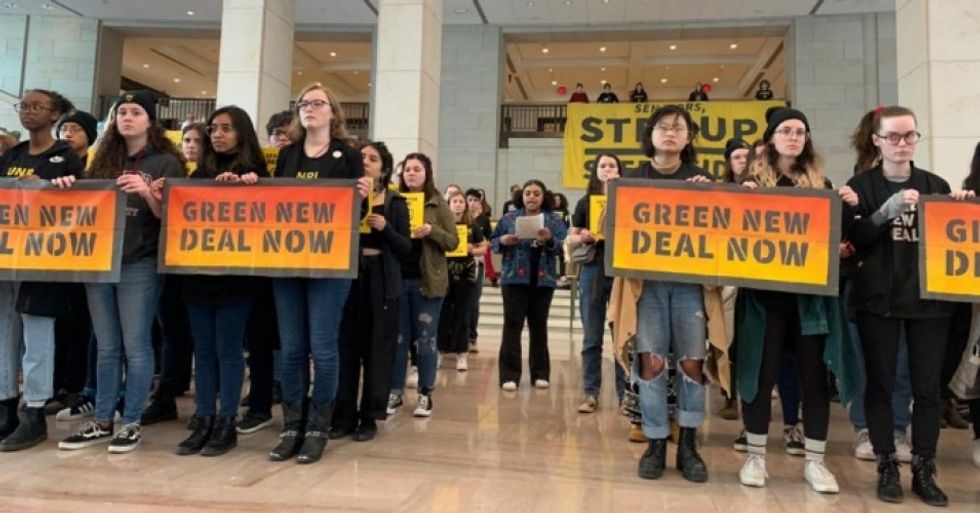 From their website: "Right now, as this pandemic sweeps our country, thousands of us are out of school and work, stuck at home. But instead of getting trapped, we're seizing this moment to become the leaders we need. Join us at Sunrise School: an online community where we're building the skills and power we need to confront the crises we currently face. At Sunrise School, you can:

Build connections with other young people who are freaked out about climate change, the coronavirus, and the state of our world.
Learn about the crises gripping our society and how to confront them.
Take action online and with small groups of others in your area while social distancing."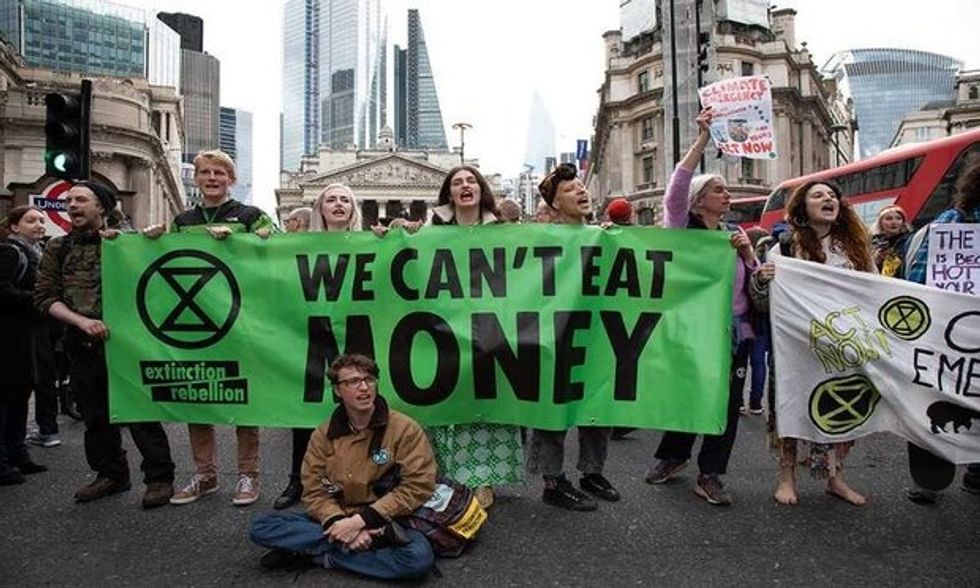 From their website: "As part of the response to coronavirus, Extinction Rebellion UK is offering AloneTogether, a Regenerative Rebellion built around:

Personal and community wellbeing
Mutual aid, community resilience, care and outreach
Actions and mobilisation
Tell the truth
Community democracy
We are still connected. We are #AloneTogether."
DO
Now that you've gleaned all of the materials to make you angry, it's time to act. Instead of giving yourself bangs or trying to put on a T-Shirt while doing a handstand, here are some actions you can do to impact the fate of the world.
1. Divest
In this era of "economic uncertainty," the last thing you want to think about is probably your investments, but one of the most powerful ways to bring about a just transition to renewable energy is to divest from fossil fuels. So if you partake in the capitalist crapshoot that is the stock market, it is possible to take any investments you may have had in oil/coal/natural gas and transition them to sustainable industries. An awesome resource for that is right here.
2. Grow Food
During WWII, victory gardens—which were planted in every available plot of land across the U.S.—produced around 40% of the fresh vegetables for the country. Citizens started their own grass-roots movement in the most literal sense of the word, and small-scale farming brought communities together in one of the most uncertain times in modern US history. Flash forward to today, when going to the grocery store feels like stumbling into the gates of Mordor, growing your own food ensures a cheap (read: free) healthy meal and a more intimate relationship to the natural processes that produce it. You could also start composting too, if you really wanted to get crazy. Here's a link to help you grow food from scraps.
3. Contact Elected Officials
Think about how many emails you get from Macy's or Oriental Trading and how annoying they are. Now think about how annoying 50,000 emails about your elected duty to protect the literal earth we live on would be. You can find your local elected officials here.
4. Virtual Strike
WE'RE TAKING TO THE STREETS! AND BY THE STREETS I MEAN OUR LAPTOPS! This year is the 50th anniversary of Earth Day, a day in which youth (and non-youth!) across the world were planning on flooding public places, disrupting the peace, and demanding that business NOT continue as usual. Now that business is most certainly not continuing as usual, the strikes are taking place virtually–with speakers, trainings and performances from all over the world. The demands remain the same, the delivery is just a little more socially distant. More info here.
Obviously, there are 85,000 other ways to get involved, fight the power, and save the planet. But, hopefully this millennial list will be just enough to open Pandora's sustainably sourced box and send you tumbling into the beautiful, chaotic, brave world of climate justice.
Welcome to the age of digital activism–don't forget to unmute your mic.