We're looking at you, ExxonMobil.
Gucci has announced that it wants to go carbon neutral.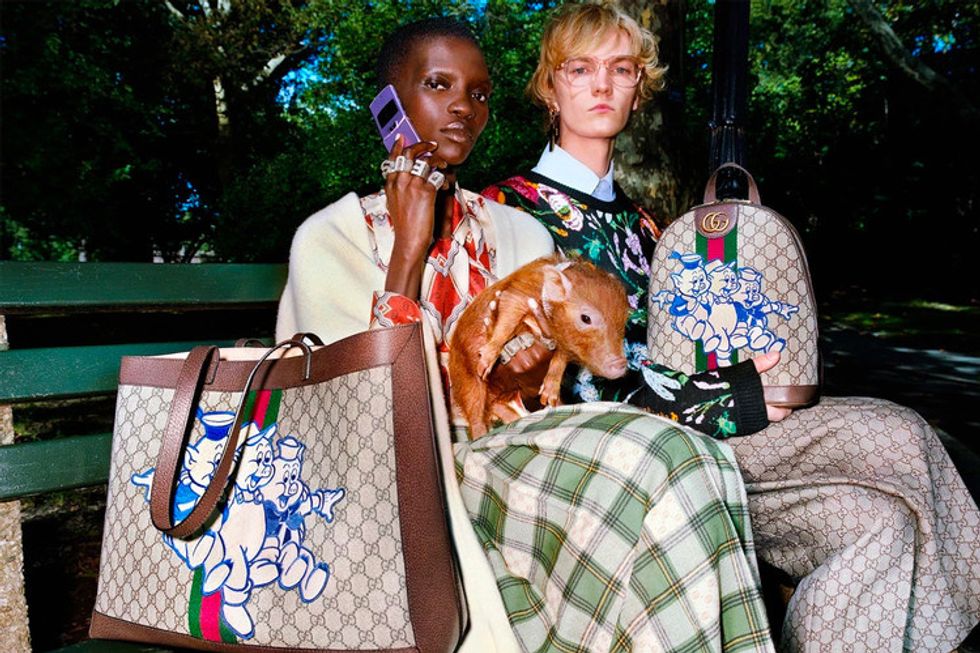 hypebeast.com
The company's CEO, Marco Bizzarri, just confirmed that the company will be purchasing carbon credits that cancel out the emissions of all the people who attend its upcoming Milan fashion show.

The high fashion brand has been working on their eco-friendliness for a while, launching a ten-year sustainability plan in 2018 and swearing off fur products the year prior.
Next up, the 100 fossil fuel companies that are responsible for 71% of the world's global emissions should go carbon neutral, shutting down or changing their product from fossil fuels to reusable energy.
Particularly, the 25 companies that are responsible for half of global emissions in the past three decades should consider offsetting their toxic effects (from selling a deadly substance that will kill us all, slowly and painfully) by paying a few trillion dollars in carbon credits and reparations to the communities they have destroyed.
It's great that eco-friendliness is fashionable now. It's awesome that high fashion companies are trying to go carbon neutral by buying carbon credits, even though carbon offsets are definitely not going to be enough to stop the climate crisis.
It would be even greater if ExxonMobil, Shell, BP, ConocoPhillips, Suncor, Saudi Aramco—and all the other companies bankrolling politicians that deny climate change, obfuscating decades of scientific research, and making it virtually impossible to stop climate change no matter how many models strut around in faux fur—would do the same.