Dall-E Mini, the AI-powered text-to-image generator has taken over the internet. With its ability to render nearly anything your meme-loving heart desires, anyone can make their dreams come true.
DALL-E 2, a portmanteau of Salvador Dali, the surrealist and Wall-E, the Pixar robot, was created by OpenAI and is not widely available; it creates far cleaner imagery and was recently used to launch Cosmpolitan's first AI-generated cover. The art world has been one of the first industries to truly embrace AI.
The open-sourced miniature version is what's responsible for the memes. Programmer Boris Dayma wants to make AI more accessible; he built the Dall-E Mini program as part of a competition held by Google and an AI community called Hugging Face.
And with great technology, comes great memes. Typing a short phrase into Dall-E Mini will manifest 9 different amalgamations, theoretically shaping into reality the strange images you've conjured. Its popularity leads to too much traffic, often resulting in an error that can be fixed by refreshing the page or trying again later.
If you want to be a part of the creation of AI-powered engines, it all starts with code. CodeAcademy explains that Dall-E Mini is a seq2seq model, "typically used in natural language processing (NLP) for things like translation and conversational modeling." CodeAcademy's Text Generation course will teach you how to utilize seq2seq, but they also offer opportunities to learn 14+ coding languages at your own pace.
You can choose the Machine Learning Specialist career path if you want to become a Data Scientist who develops these types of programs, but you can also choose courses by language, subject (what is cybersecurity?) or even skill - build a website with HTML, CSS, and more.
CodeAcademy offers many classes for free as well as a free trial; it's an invaluable resource for giving people of all experience levels the fundamentals they need to build the world they want to see.
As for Dall-E Mini, while some have opted to create beauty, most have opted for memes. Here are some of the internet's favorites:
There's no looking back now, not once you've seen Pugachu; artificial intelligence is here to stay.
The signs are everywhere, and we just keep on missing them.

An 87-year-old former space security chief has come forward with a statement about aliens being real. Professor Haim Eshed isn't just any aspiring prophet — he served as the head of the Israeli space security program for over 30 years, and thrice received Israel's Security Award.
According to Eshed, there is a coalition of aliens known as the Galactic Federation, who have traveled to our solar system to conduct experiments and to understand the "fabric of the universe," in his words. Eshed also said that the aliens worked with the United States of America to establish an underground base on Mars.
"They, too, are exploring and trying to understand the entire structure of the universe, and they want us to be their helpers. In the bowels of Mars, there is an underground base where their representatives, as well as American astronauts, are located," said Eshed.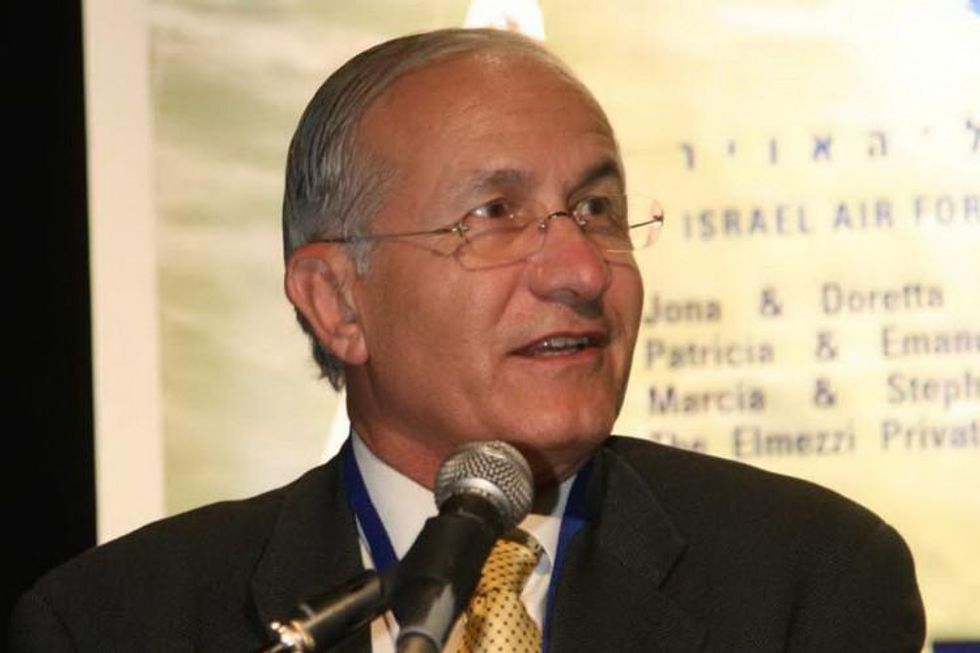 Professor Haim Eshed
Apparently, the aliens don't think we humans on Earth are ready for them quite yet, and so have asked to be kept a secret. "Those who fly on UFOs have asked not to disclose that they are here because humanity is not ready yet," said Eshed in an interview with Israel's Yediot Aharonot newspaper.

Of course, one particular world leader nearly ruined it all. "Trump was on the verge of revealing their existence, but aliens from the Galactic Federation persuaded him to wait until people calm down," he continued. "They don't want to create mass hysteria. They first want us to become reasonable and understanding."
It's a little late to avoid mass hysteria on Earth, and we as a species seem as far away from any semblance of reasonableness and understanding as we have ever been. If Trump had actually announced that aliens are real, his supporters—many of whom believe that Trump won the election, QAnon is real, and COVID-19 is fake — might be some of the most likely people on Earth to believe in extraterrestrials.

It's easy to see how his announcing that aliens exist might trigger some sort of mass hysteria; though on the other hand, Americans are so overwhelmed right now that perhaps we would have just brushed it off.

Apparently, America is very much involved with aliens — which makes sense, because the USA is continuously the site of the most alien encounters in the world. "There is an agreement between the US government and aliens. They signed a contract with aliens to conduct experiments here," said Eshed.
It seems like we all have to get a bit better at understanding science before the aliens grace us with their presence. "They are waiting for humanity to develop and reach the stage where we fully understand what space and spaceships are," said Eshed. Perhaps he could add understanding how disease, climate change, and politics work.
Regardless, Eshed knows that his claims will be met with doubt. "If I had told what I am saying today, five years ago, I would have been hospitalized," said Eshed. "Wherever I went with this in academia, they would tell me: This man has lost his mind. Today they speak differently. I have nothing to lose. I have received degrees and awards, I am respected in foreign universities, where the trend is also changing."
Eshed is far from the first person to claim that aliens are real and that he's encountered them. But his statements have something in common with many other stories about aliens: There's no proof to back up anything that he's said.
Either the Galactic Federation is really good at covering its tracks, or a whole lot of people are willing to believe in things they cannot see — and after this year, we know the second part is true.
In this year of shared delusions, invisible viruses, and ever-more-apocalyptic weather, the increasing number of headlines we're seeing about aliens is unsurprising. People have always been drawn to conspiracy theories (and to, dare I say, religions) in times of stress and darkness; when the road ahead disappears and we're left falling into nothingness and uncertainty, that's when we start seeing little lights and reading signals from beyond.
Whether or not these signals are real is always a matter of debate. But perhaps the Galactic Federation is simply waiting until we reach the next stage of our collective evolution to reveal its existence to us all. It's likely that, given the state of humanity today, this will take a long time.
Eshed's claims have sparked several social media parodies, including several accounts pretending to be the Galactic Federation.
Read More:
On TikTok's Whitewashed Aliens: Confessions of a Starseed
The Story of the Mysterious Monolith Keeps Getting Stranger