Dall-E Mini, the AI-powered text-to-image generator has taken over the internet. With its ability to render nearly anything your meme-loving heart desires, anyone can make their dreams come true.
DALL-E 2, a portmanteau of Salvador Dali, the surrealist and Wall-E, the Pixar robot, was created by OpenAI and is not widely available; it creates far cleaner imagery and was recently used to launch Cosmpolitan's first AI-generated cover. The art world has been one of the first industries to truly embrace AI.
The open-sourced miniature version is what's responsible for the memes. Programmer Boris Dayma wants to make AI more accessible; he built the Dall-E Mini program as part of a competition held by Google and an AI community called Hugging Face.
And with great technology, comes great memes. Typing a short phrase into Dall-E Mini will manifest 9 different amalgamations, theoretically shaping into reality the strange images you've conjured. Its popularity leads to too much traffic, often resulting in an error that can be fixed by refreshing the page or trying again later.
If you want to be a part of the creation of AI-powered engines, it all starts with code. CodeAcademy explains that Dall-E Mini is a seq2seq model, "typically used in natural language processing (NLP) for things like translation and conversational modeling." CodeAcademy's Text Generation course will teach you how to utilize seq2seq, but they also offer opportunities to learn 14+ coding languages at your own pace.
You can choose the Machine Learning Specialist career path if you want to become a Data Scientist who develops these types of programs, but you can also choose courses by language, subject (what is cybersecurity?) or even skill - build a website with HTML, CSS, and more.
CodeAcademy offers many classes for free as well as a free trial; it's an invaluable resource for giving people of all experience levels the fundamentals they need to build the world they want to see.
As for Dall-E Mini, while some have opted to create beauty, most have opted for memes. Here are some of the internet's favorites:
There's no looking back now, not once you've seen Pugachu; artificial intelligence is here to stay.
New Yorkers have been hearing constant explosions throughout the night. Is it a conspiracy?
If you live in a large metropolitan area like New York City, Black Lives Matter protests likely aren't the only things you hear making noise in the streets.
In the past couple of weeks, as Black Lives Matter supporters march in memory of George Floyd and countless other Black people killed by police, the sounds of fireworks can be heard virtually every weekend. More than just your average Fourth of July shindig, these explosions often trail into the wee hours of the morning.
According to Gothamist, there were 6,385 total "311" complaints about fireworks in New York City from June 1 to June 19—up from 27 during the same time period last year. "This is not the simple firecrackers and little small toy-type rockets, but it was very elaborate," Brooklyn Borough President Eric Adams told Gothamist. "That in itself is raising a high level of concern with me... When you see the large displays along Brooklyn and in Manhattan, Upper Manhattan, you're seeing extremely sophisticated type fireworks displays that can be extremely dangerous in the hands of the wrong people."
Anything more powerful than a sparkler is illegal in New York, but that hasn't stopped regular folks from buying the type of fireworks you'd see in a professional display. But who is buying these fireworks, and what are they trying to accomplish? There are some wild theories.
NYPD, FDNY appear to let illegal fireworks show play out, video shows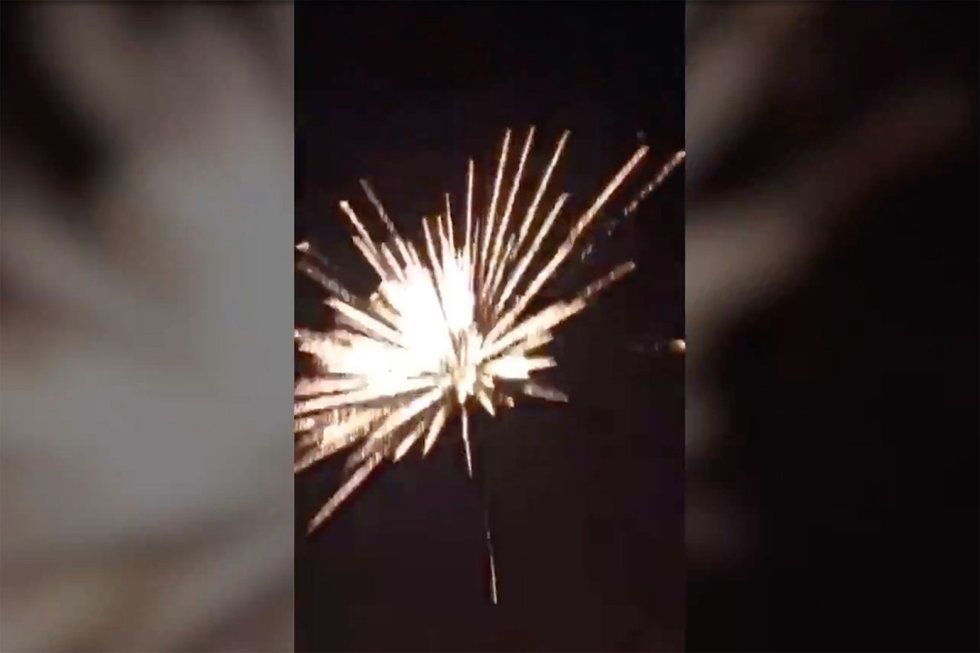 NYPD, FDNY appear to let illegal fireworks show play out, video showsnypost.com
As author Robert Jones, Jr. pointed out in a lengthy Twitter thread, antics by "bored Black and brown kids" tends to be the general assumption made by most mainstream media. "My neighbors and I believe that this is part of a coordinated attack on Black and Brown communities by government forces; an attack meant to disorient and destabilize the #BlackLivesMatter movement," Jones wrote.

One goal Jones proposed was that white people were the ones setting off the constant fireworks in an attempt to "stoke tensions between Black and Brown peoples." Many have voiced their frustrations online about the sheer volume of the fireworks they hear, and a shared annoyance is growing.
Another motive Jones proposed was that the fireworks are being used as a desensitization method to acclimate citizens to the sounds of the blasts—which often sound like gunshots. "When they start using their real artillery on us we won't know the difference," Jones wrote. "It's meant to sound like a war zone because a war zone is what it's about to become."

Police don't seem too concerned. The New York Post shared a video this week of fireworks being set off behind an NYPD precinct in Crown Heights, Brooklyn. No officers appear to deter them. A similar video in Harlem, Manhattan also shows a flock of police cars—none of which seem to mind the explosions.
Another video shows what appears to be Brooklyn firefighters setting off fireworks:

Video shows FDNY firefighters light off illegal fireworks in Brooklyn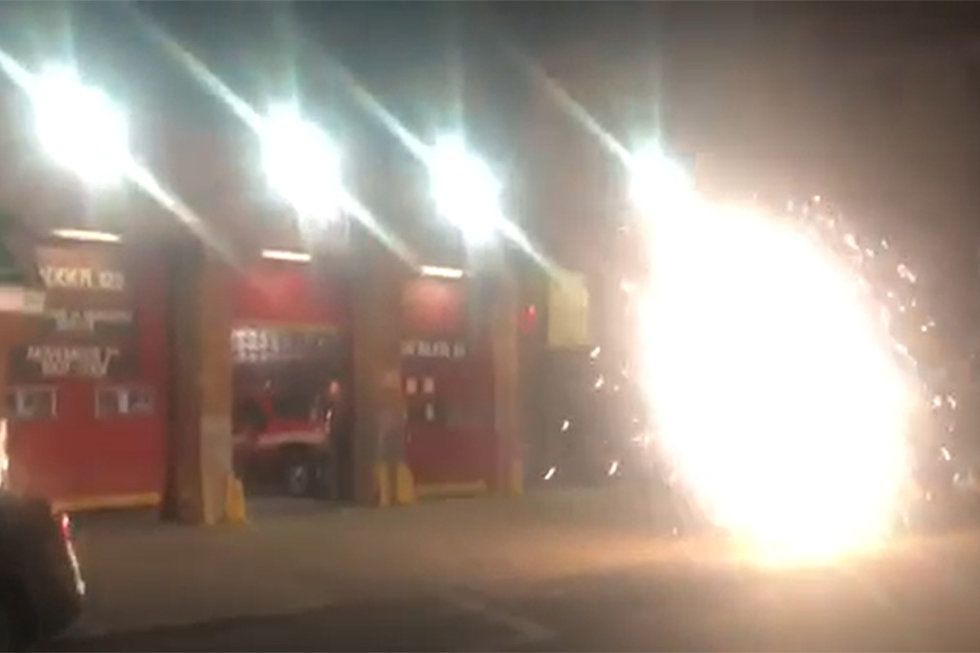 Video shows FDNY firefighters light off illegal fireworks in Brooklynnypost.com
Today, New York City Mayor Bill de Blasio announced he was forming a task force to combat the illegal fireworks. "Illegal fireworks are both dangerous and a public nuisance," he said. "We're cracking down on this activity at the source to ensure the safety of all New Yorkers and the ability of our neighbors to get some sleep."
But if over 6,000 complaints have been made about fireworks to seemingly no avail, it seems a task force won't merit much of an improvement.
Many seem to agree with the theory that inconspicuous government officials have been offering fireworks to Black children, newly on summer vacation and hungry for ways to ease their quarantine boredom. As with many issues going on in America, these constant fireworks will probably be just another way for the government to further discriminate against marginalized groups.
At least we can always rely on memes to spread the good word.