Dall-E Mini, the AI-powered text-to-image generator has taken over the internet. With its ability to render nearly anything your meme-loving heart desires, anyone can make their dreams come true.
DALL-E 2, a portmanteau of Salvador Dali, the surrealist and Wall-E, the Pixar robot, was created by OpenAI and is not widely available; it creates far cleaner imagery and was recently used to launch Cosmpolitan's first AI-generated cover. The art world has been one of the first industries to truly embrace AI.
The open-sourced miniature version is what's responsible for the memes. Programmer Boris Dayma wants to make AI more accessible; he built the Dall-E Mini program as part of a competition held by Google and an AI community called Hugging Face.
And with great technology, comes great memes. Typing a short phrase into Dall-E Mini will manifest 9 different amalgamations, theoretically shaping into reality the strange images you've conjured. Its popularity leads to too much traffic, often resulting in an error that can be fixed by refreshing the page or trying again later.
If you want to be a part of the creation of AI-powered engines, it all starts with code. CodeAcademy explains that Dall-E Mini is a seq2seq model, "typically used in natural language processing (NLP) for things like translation and conversational modeling." CodeAcademy's Text Generation course will teach you how to utilize seq2seq, but they also offer opportunities to learn 14+ coding languages at your own pace.
You can choose the Machine Learning Specialist career path if you want to become a Data Scientist who develops these types of programs, but you can also choose courses by language, subject (what is cybersecurity?) or even skill - build a website with HTML, CSS, and more.
CodeAcademy offers many classes for free as well as a free trial; it's an invaluable resource for giving people of all experience levels the fundamentals they need to build the world they want to see.
As for Dall-E Mini, while some have opted to create beauty, most have opted for memes. Here are some of the internet's favorites:
There's no looking back now, not once you've seen Pugachu; artificial intelligence is here to stay.
OP-ED
The Upside of Stopping the World
AP Photo/Andrew Medichini, Pool
Easter weekend reflections on the impact of COVID-19 and the global economic shutdown
Being Irish and growing up Catholic, Good Friday has lots of significance, a day of crucifixion, death, which then gives rise to the resurrection - victory over death! Love and hope conquering fear and dismay!
Let's not forget the Good Friday Peace agreement between Northern Ireland, the United Kingdom, and Ireland where arms were put aside after years of hate and warfare finally returned to a relatively stable existence. Ironically, Good Friday 2020 is touted as the day our death toll will peak, and not Easter Sunday as currently projected from the Washington State model.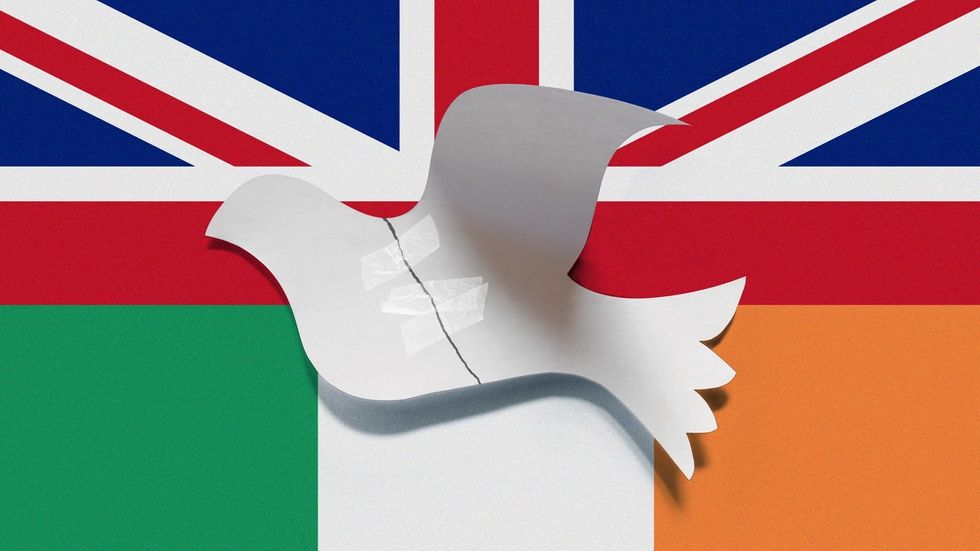 IGOR PETROV / FOCAL POINT / FLYDRAGON / SHUTTERSTOCK / THE ATLANTIC
As Dr. Fauci, the nation's leading expert on infectious diseases, said on Friday, this is "the end of the famous week". The death toll worldwide has surpassed 100,000. With 18,000 in the US - up 11,000 since last week.

These are not merely numbers, but lives - fathers, mothers, sons, daughters, friends, neighbors, our aged community, our most vulnerable. Such loss has shattered our communities as we struggle to find a dignified way to lay them to rest forever.
However, after such a devastating week we have seen progress. As a result of our concerted efforts to slow down the spread, a flattening of the curve is now visible. Fauci said that despite these small advancements, it's "not time to be pulling back." We must continue to wash our hands and maintain social distancing by wearing masks and keeping 6 feet between us when in public.
The decision to reopen the economy will be President Trump's biggest decision of his life. Asked what metrics he will use, he pointed to his head, which indicates that he'll be the one making this decision. He is hoping for a May 1st reopening, which gives rise to a difference between economic advisors and health advisors.
Trump aims to achieve this soon by creating an "Opening Our Country Taskforce" which he'll announce on Tuesday, April 14. It will be composed of prominent medical professionals and business leaders from across the US who will forge a bipartisan, united front to get the nation back on its feet.
Today the war rages against the "invisible enemy." Is Trump the Churchill of our time, rallying us to beat the enemy not by his rhetoric but by the things he is doing behind the scenes? Who are our enemies? Is it a microscopic virus? Is it our trusted organizations that were created by the US to protect us?
The Pandemic stopped the world. It stopped travel, shut down borders, and drove everyone off the streets into the enclaves of their homes. It caused a monumental shift in how business is done daily. Not to mention an upsurge in technology by students being taught online and employees working from home.
Some of these new mechanisms will remain long after the virus is gone. We may see a more self sufficient America with its own energy supply and a less reliance on China for production of our household items.
Another beneficial change is that great American corporations such as GM and Abbott Labs, are manufacturing needed supplies. Many companies large and small are bringing manufacturing back to the U.S. "Made in America" has a deeper resonance during this unsettling time.
The Pandemic has highlighted health disparities and exposed a wealth divide. Particularly hard hit is the African American community living in low income communities across New York, Milwaukee, Chicago, and New Orleans.
Black patients are disproportionately dying from COVID-19 which illuminates lack of resources and the medical challenges that black communities face every day. Now that this is highlighted America must funnel more funds and resources to support these vulnerable communities.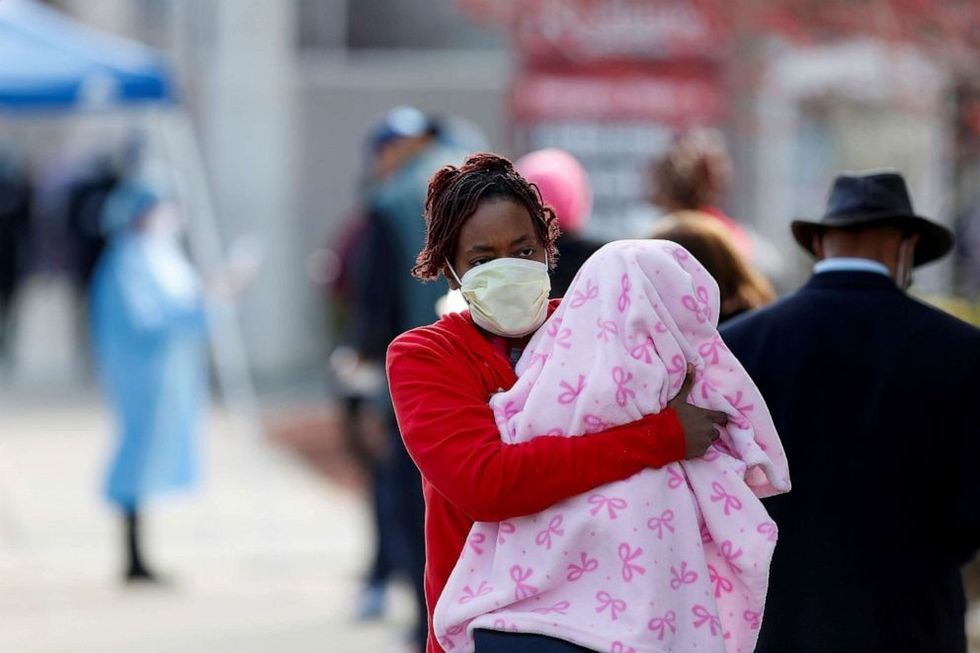 Joshua Lott/Reuters
There are numerous proposed roadmaps for reopening the economy, but antibody testing is getting the most attention. This past week, people who tested positive to COVID-19 are being asked to donate their plasma in order to help those with the disease. If we can get these tests out in plentiful supply we can see who may have been exposed to the virus but has resistance.

There's more availability of medical supplies and medications such as hydroxychloroquine. Two companies now have the go ahead to sterilize critical PPE such as masks and gowns that will be provided to critical areas very soon.
We are in uncharted water, no one knows what will happen when we return to work. Will there be a spike, a second wave? We can only rely on the data from the countries who have reopened before us and use this to create the models we have all become so familiar with over the past few weeks.
All this is to slow the spread and see the curve bending toward a hopeful May 1st opening of the economy.