Dall-E Mini, the AI-powered text-to-image generator has taken over the internet. With its ability to render nearly anything your meme-loving heart desires, anyone can make their dreams come true.
DALL-E 2, a portmanteau of Salvador Dali, the surrealist and Wall-E, the Pixar robot, was created by OpenAI and is not widely available; it creates far cleaner imagery and was recently used to launch Cosmpolitan's first AI-generated cover. The art world has been one of the first industries to truly embrace AI.
The open-sourced miniature version is what's responsible for the memes. Programmer Boris Dayma wants to make AI more accessible; he built the Dall-E Mini program as part of a competition held by Google and an AI community called Hugging Face.
And with great technology, comes great memes. Typing a short phrase into Dall-E Mini will manifest 9 different amalgamations, theoretically shaping into reality the strange images you've conjured. Its popularity leads to too much traffic, often resulting in an error that can be fixed by refreshing the page or trying again later.
If you want to be a part of the creation of AI-powered engines, it all starts with code. CodeAcademy explains that Dall-E Mini is a seq2seq model, "typically used in natural language processing (NLP) for things like translation and conversational modeling." CodeAcademy's Text Generation course will teach you how to utilize seq2seq, but they also offer opportunities to learn 14+ coding languages at your own pace.
You can choose the Machine Learning Specialist career path if you want to become a Data Scientist who develops these types of programs, but you can also choose courses by language, subject (what is cybersecurity?) or even skill - build a website with HTML, CSS, and more.
CodeAcademy offers many classes for free as well as a free trial; it's an invaluable resource for giving people of all experience levels the fundamentals they need to build the world they want to see.
As for Dall-E Mini, while some have opted to create beauty, most have opted for memes. Here are some of the internet's favorites:
There's no looking back now, not once you've seen Pugachu; artificial intelligence is here to stay.
POLITICS
Ballot Measures to Watch on Election Day
WOSU Public Media
From voting rights and gerrymandering to marijuana legalization and healthcare, many consequential issues are on the ballot. Here are some major ballot measures to watch on Election Day.
This Election Day, most eyes will be on the battle for control of the House and Senate and the many contentious gubernatorial elections. But lower on the ballot there are many progressive policies at stake. These range from voting rights and gerrymandering to marijuana legalization and healthcare. Many of these policies are as consequential as which party controls Congress and worth following closely on Tuesday.
Amendment 4, Florida

There are currently 1.6 million Floridians that can't vote because of previous felony convictions.Amendment 4 could change all of that, automatically restoring the voting rights for those who have finished their sentences. Florida remains one of four states that doesn't automatically restore the voting rights for the formerly incarcerated. It has the highestvoter disenfranchisement rate in the country, and nearly 10 percent of eligible voters can't vote. Felony disenfranchisement disproportionately impacts black Floridians, which is unsurprising given itsracist history.
As an amendment to the Florida Constitution, it needs at least 60 percent to pass. But aSeptember poll showed it passing with 71 percent. In a state long known for close, contentious elections, its passage has major implications for 2020 and the political future for the state and the nation. Above all, Amendment 4 is about basic fairness and fully accepting felons back into society. It's completely undemocratic that one of the most populous states in the country still doesn't allow those who have paid their debt to society to exercise their constitutional rights.

The Southern Coalition for Social Justice
Medicaid Expansion in Montana, Idaho, Utah and Nebraska

Voters in four red states are voting to expand Medicaid on Tuesday; these are four of the 18 states that have yet to do so. The Supreme Court ruled the Affordable Care Act's (ACA) Medicaid expansion was optional for state governments, and the expansion has faced obstacles in Republican states. If passed, these referendums would expand benefits to people 138% below the poverty line — meaning thousands of low income people would gain access to the program.
That four Republican strongholds may likely expand a key part of the ACA speaks to the broaderpopularity of progressive policies. It further shows the GOP'sweakness on healthcare and the disapproval of the Republican message on the issue. Finally, it indicates that a progressive message on healthcare can make Democrats more competitive in red states.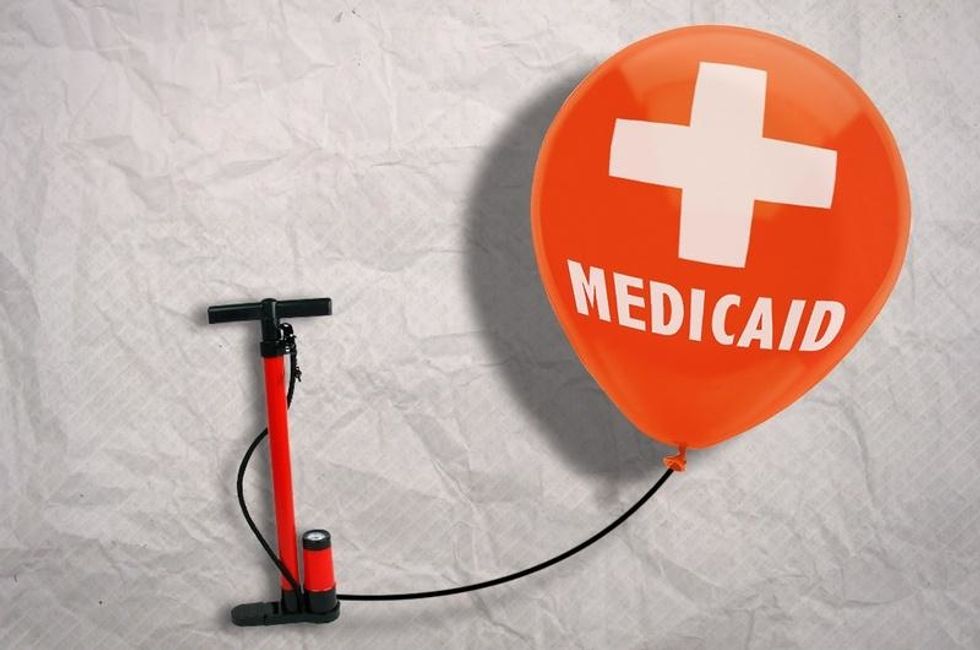 KUT
Recreational Marijuana Legalization in Michigan and North Dakota

The continued growth of marijuana legalization across the country might take its next step on election day. Voters in Michigan and North Dakota can become the latest states with legal marijuana. Both referendums would legalize the recreational use and sale of marijuana for anyone 21 and older. But what sets the referendum in North Dakota apart from the one in Michigan is that it would automatically expunge all marijuana convictions.
The legalization of recreational marijuana is following the similar path of marriage equality, which was once a deeply unpopular issue that gradually expanded across the states before becoming legal nationwide. Should one or both be approved, it would signal a greater consensus on legal marijuana. It would further pressure Democrats to adopt it as a campaign issue going forward, in addition to pushing the federal government to reconsider its harsh stance on legalization. North Dakota's referendum is of particular interest as a barometer for the salience of legalization in conservative states, as well as establishing a model for future efforts in other states that address expungement.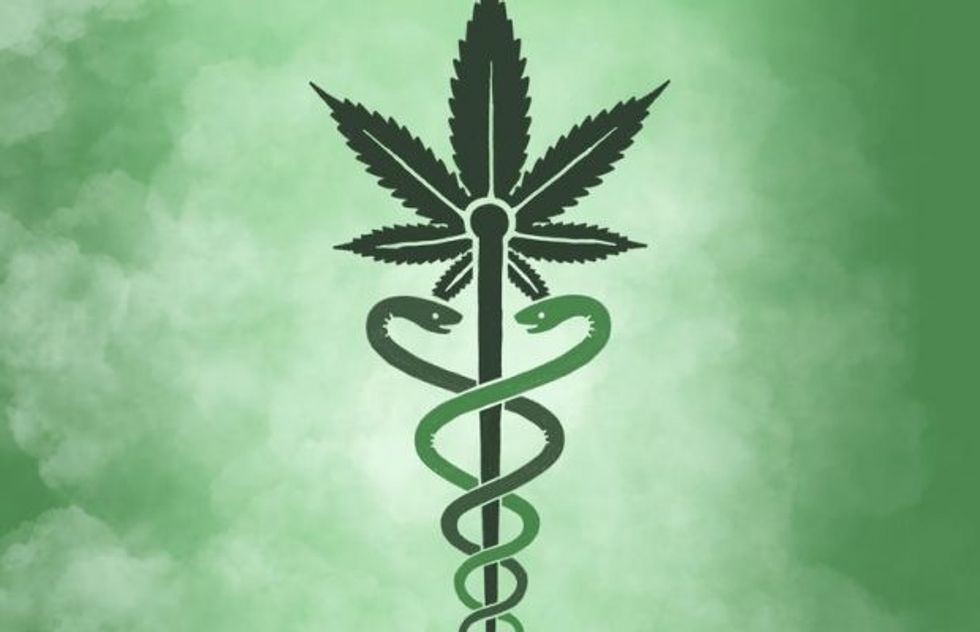 University of Missouri-Kansas City
Independent Redistricting in Colorado, Michigan, Missouri and Utah
Partisan gerrymandering is high on the list of the most undemocratic practices in the American political system. If Democrats win the popular votes in the House but fail to win a majority, many saygerrymandering could be to blame. Just this year the Pennsylvania Supreme Courtstruck down the state's congressional map as being unfairly drawn by the Republican legislature. Redistricting is typically the responsibility of state legislatures, and the party in power usually draws congressional and state legislative maps to their political advantage.
But ballot measures in four states could change that. Proposed measures could put the responsibility of redistricting in the hands of an independent, nonpartisan commission rather than legislatures. These referendums would signal the real beginnings of a movement to chip away at the scourge of partisan gerrymandering and radically change the way redistricting is done. Independent redistricting commissions could create congressional and legislative maps that are more equally representative of voters. The establishment of independent redistricting is likely to have a major impact on the redrawing of congressional districts following the Census in 2020.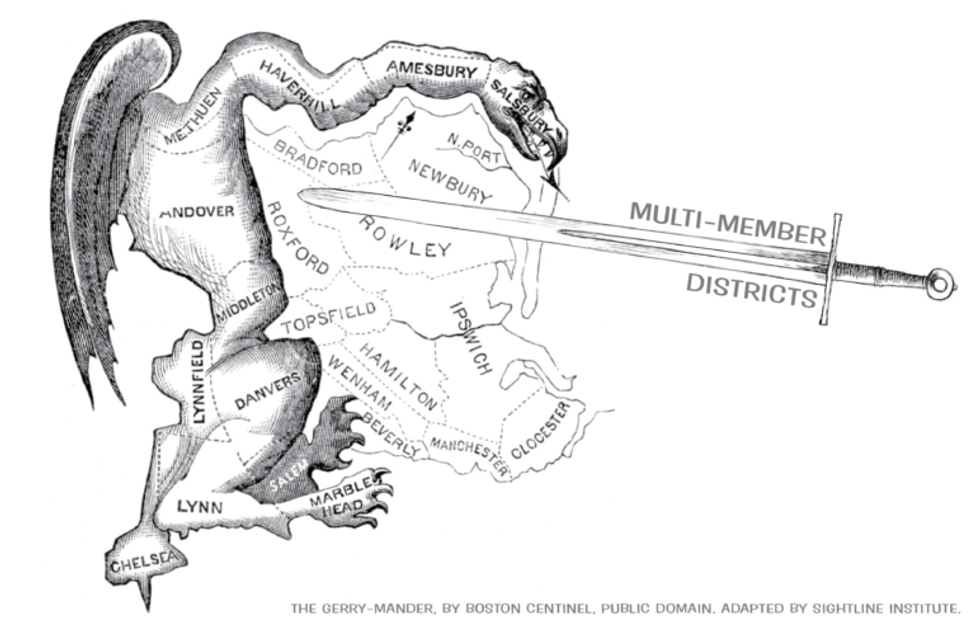 Sightline Institute
Proposition 10, California

You won't hear much about it in national politics, but housing is a hugely contentious issue in local politics, pitting tenants against landlords and property developers. After all, ask any renter in a major city, and the lack of affordable housing is a major source of stress and frustration. Nowhere is the affordable housing crisis more pronounced than in California — the state with thehighest rents in the country. But on the ballot in California this Election Day is a measure that may offer a solution to the state's affordable housing crisis.
Proposition 10
asks voters to repeal a California law that prohibits any municipality from instituting rent control. This is the first statewide effort anywhere in the country to address affordable housing. Rent control has always been controversial in cities nationwide, but there is evidence that rent control can be an
effective tool
in lowering cost of living. The opposition to Prop 10 has been fierce, as tens of millions of dollars have poured into the campaign from both landlord and developer groups. Though polls show the measure
likely failing
, its presence on the ballot reveals the rising potency of housing as an issue in state, local, and, soon enough national politics.
Dan is a writer, thinker and occasional optimist in this random, chaotic world. You can follow him on Twitter @danescalona77.