So much of Angela Davis's work is still relevant and urgent now
When you think of the Black Panther Party or Black women revolutionaries, one of the images that likely comes to mind is of Angela Davis and her giant, unapologetic afro, fist raised to the sky.

One of the foremost activists and revolutionaries of the time, Angela Davis is a blueprint for race theory and radical politics. Long before Kimberlé Crenshaw coined the term "intersectionality," Angela Davis was living it.
An activist during the concurrent Civil Rights Movement and the second-wave feminism of the 1960s and '70s, Davis made no compromises in her rhetoric for gender or racial equality. Her ideologies were also informed by Marxist analysis and fervent belief in the interlinked oppression of race, gender, and class as a product of capitalism.
Almost 60 years later, the same fight remains and Davis is still at the forefront. Her work, from her speeches to her books, are similarly potent sources of theory and inspiration. It's safe to say that Angela Davis should be required reading — not just as a resource for anti racism work, but just as a model of how to live.
Since so much of her work is still relevant and urgent now, here are some of the most resonant quotes for our current age and why they still matter today.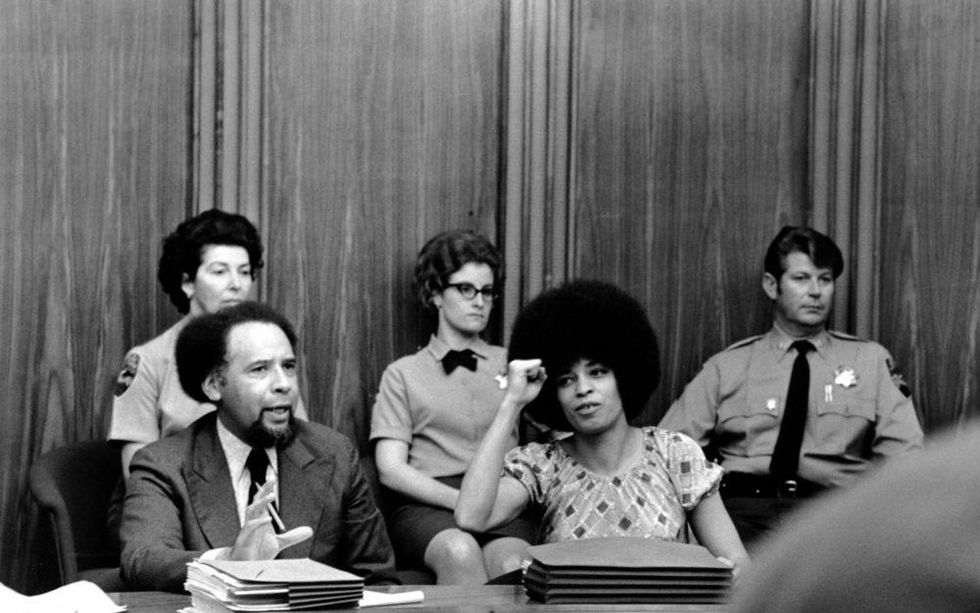 KEEP READING...
Show less